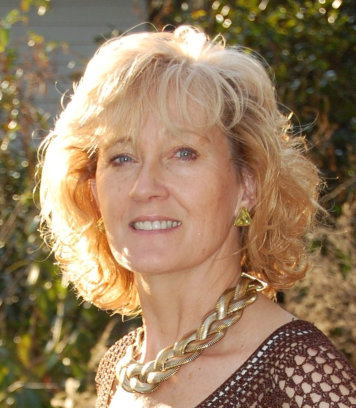 My name is Deborah Swanson. After 30 years of trying every skin care product from $200 La Mer to drug store brands and finding it frustrating to not be able to pronounce most of the ingredients listed, I decided nothing could beat nature.
I read about what works and what doesn't and found most products on the market that claim to contain Shea, natural ingredients, and even organic ingredients had more petroleum products and artificial stabilizers than I wanted on my skin.
I printed out literally hundreds of 'recipes' for natural products and refined them till I found one I was happy with, and my friends and family were happy with. Three ingredients-that was it! I can pronounce them all too.
Not all Shea butter is the same.
I use only 100% pure unrefined Shea butter from Africa. There is a huge difference between the unrefined Shea I use and the refined Shea most major manufacturers use, to save themselves money. Unrefined Shea contains unique fatty acids, vitamins, minerals, proteins all of which are removed when the Shea is refined too much.
Shea is my foremost ingredient, up to 90% in my face cream. I also believe that a product can only be beneficial if you can afford to use it regularly. The overpriced, jacked-up prices makes it a luxury item that you only want to use on special occasions. I believe, I know, that you can produce a high quality, effective product and still price it reasonable enough to be used every day so that you can enjoy the real benefits obtained over long term use.
Please enjoy my products and know that each one is hand-crafted by me in my home in small batches. Thank you for your continued support!